Our Services
View our areas of expertise.
Working with the legal profession as an expert witness for the past 10 years, John can offer an in depth analysis of accidents involving participants and trampoline equipment, giving Solicitors, Barristers and the Court a clear opinion of the facts of a case. He has written over 40 technical expert reports covering accidents in: Education; trampoline clubs; competitions; home trampolines and trampoline parks. Using his wealth of experience John is the trampoline expert to consult. John has also appeared in court a number of times as an expert witness for claimant and defendant. Member of the Academy of Experts, no. 3732
As one of the country's top coaches and tutors John can staff coaching courses at all levels, for both teachers and trampoline coaches, and will bring his wealth of knowledge and experience to help you understand all aspects of coaching/teaching from the basics to Olympic level. As one of the International Gymnastics Federation's Experts John travels the world staffing FIG Academies Educating & preparing coaches at all levels.
As a teacher John can help with GCSE and A level (P.E Sports Science, Sport and Leisure). Understanding practical coaching on the trampoline together with understanding the biomechanics and mechanical analysis. Using his experience of four Olympic Games, John can help students appreciate what is involved in the preparation and participation, helping to understand and feel part of the process.
John's many years of involvement in films, television and advertising as a performer and technical advisor, he will have the answers to your trampoline queries:
Health and Safety issues including Risk Assessments
Equipment hire and set up/location requirements
Performers, Casting and training
Settings and what looks right for your needs
About John
Former British Tramoline Champion & Olympic Coach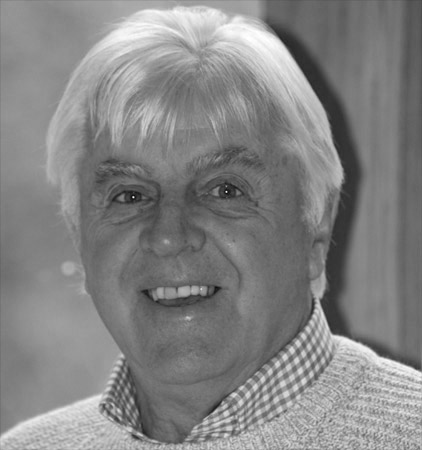 John is a former British Trampoline champion and international trampolinist having attended 26 World and European championships as a performer, coach and head of delegation.
The personal coach of two World and European champions.
A former teacher and lecturer (further and higher education) who went on to become British Gymnastics first ever Technical Director and Olympic Coach in trampolining, additionally with being one of the International Gymnastics Federation's Experts, staffing academies across the world.
One of the country's top trampolining expert witnesses. Writing over 40 expert reports for trampoline accidents within education, recreation, clubs and trampolining parks.
Need An Experts Advice?
Access his wealth of knowledge in all aspects of trampolining, coaching, lecturing, performing, managing and directing.